About the Rubbish Removal Professionals
Al Gerard and Al's Rubbish & Container Service – The Rubbish Removal Professionals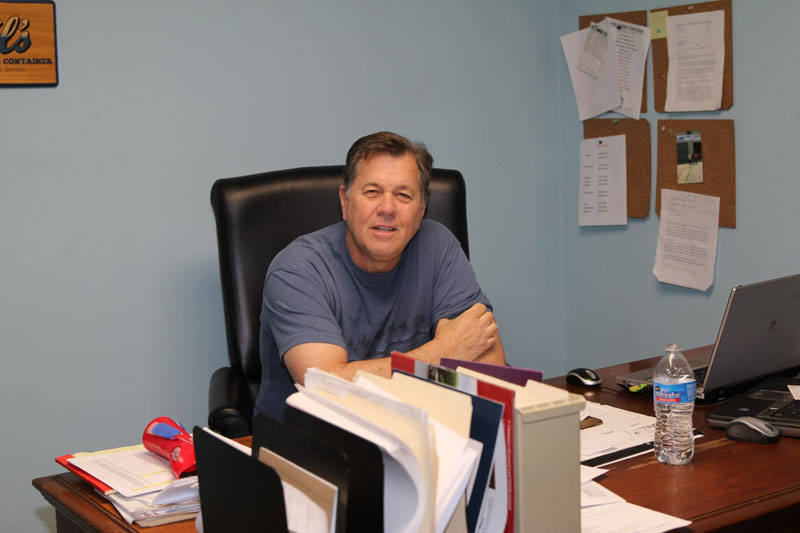 As of 2021, Al's Rubbish & Container Rental Service is celebrating its 25th anniversary of serving central Massachusetts as a leading rubbish removal/pickup and dumpster rental service.
Al has been in the rubbish and antique business for over 40 years part time. He started Al's Rubbish and Container Service 20 years ago and still operates it to this day.
Previously Al was District Manager for Friendly's Ice Cream Managing Stores in RI and Massachusetts.
After downsizing at Friendly's and being a stay at home dad while his wife Janet pursued a career, Al decided to start Al's Rubbish and Container Service. He started with 1 truck and 15 dumpsters.
20 years later we now have up to 12 trucks and about 300 dumpsters, as well as 20 employees allowing us to provide the majority of our customers in Central Mass with Same Day Service! We also provide house clean outs, estate clean outs, side jobs and assist with foreclosures.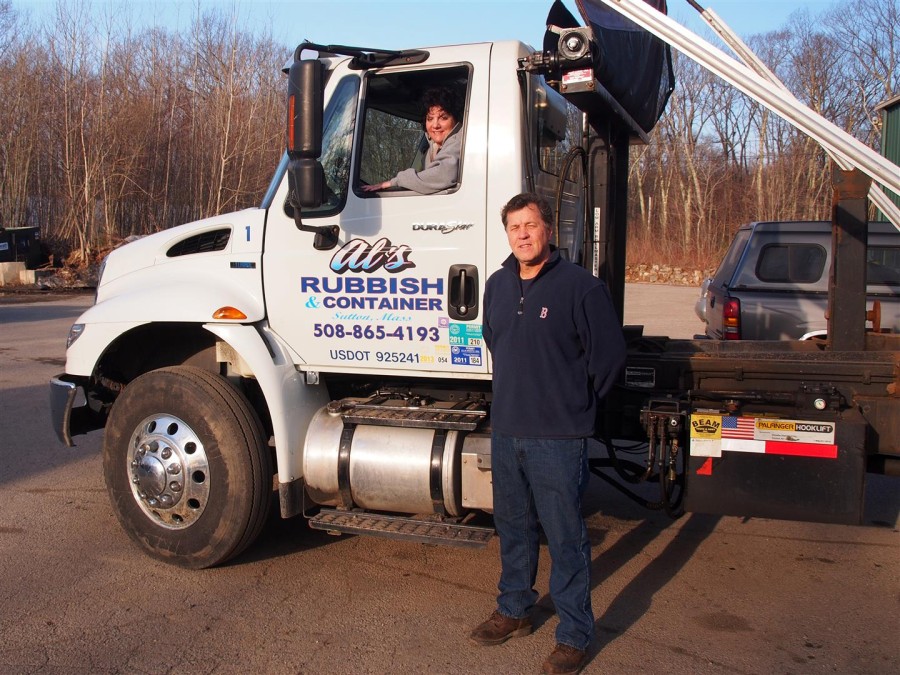 Over the years Al has developed a keen eye for antiques and it is his passion. He and his wife Janet often travel to antique shows and enjoy spending time on weekends antiquing.
Al grew up In Milford and moved to Sutton, MA after he married where he has lived for 32 years. He and his wife Janet have two children.
Al is committed to recycling and environmental issues. His business provides excellent recycling services and is looking to expand the scope of environmental cleanup efforts as well as recycling, with the help of his children's expertise and knowledge.
Al's Rubbish and Container has also expanded into weekly rubbish removal in the towns of Sutton, Oxford and Webster as well as recycling.
Online Payments
Let the Rubbish Removal experts help you with easy online payments for all our services.

Want to order your dumpster rental online or pay your weekly trash pickup invoice? Click below to head to our online ordering system.
Our Dumpster Rental Service Areas:
Auburn
508-865-4193
Blackstone
508-865-4193
Bolton
508-865-4193
Boylston
508-865-4193
Charlton
508-865-4193
Cherry Valley
508-865-4193
Douglas
508-865-4193
Dudley
508-865-4193
Grafton
508-865-4193
Hopedale
508-865-4193
Leicester
508-865-4193
Marlborough
508-865-4193
Mendon
508-865-4193
Milford
508-865-4193
Millbury
508-865-4193
North Grafton
508-865-4193
Northborough
508-865-4193
Northbridge
508-234-7377
Oxford
508-987-2960
Paxton
508-865-4193
Shrewsbury
508-752-3900
South Grafton
508-865-4193
Southbridge
508-865-4193
Spencer
508-865-4193
Sturbridge
508-865-4193
Sutton
508-865-4193
Thompson
508-865-4193
Upton
508-865-4193
Uxbridge
508-234-7377
Webster
508-865-4193
West Boylston
508-865-4193
Westborough
508-865-4193
Whitinsville
508-234-7377
Worcester
508-752-3900

---

For Additional Delivery Fee

West Boylston
508-865-4193
Residential Weekly Rubbish Removal

Al's Rubbish now offers Weekly Rubbish Removal in the towns of Webster, Oxford, Sutton, and Millbury. We now accept ACH Payments for weekly pickups.
CALL 508-865-4193 For Our Rates.
Please note: We do NOT accept any amount of yard waste per dumpster; please CALL for yard waste pricing.