Services
Are you looking for a rubbish removal service in Worcester MA area or other parts of Worcester county that offers competitive prices,  a dedicated and courteous staff who are prompt and professional? Al's Rubbish and Container Service offers plenty of solutions to help you. Our rubbish pickup service comes with same day pickup and dropoff with no dropoff or pickup fees. We will beat our competitors' prices! A free quote is always a phone call away.
---
Long Term Rentals
We now have 5 YARD DUMPSTERS and 8 YARD DUMPSTERS for LONG TERM RENTAL only. Rental periods of small dumpsters must exceed 6 months; dumpsters will be emptied 2, 3 or 4 times a month during rental period.
No delivery charges for long term rental 3 months or more.
5 Yard Trash $125.00 Per Pick Up
5 Yard Demo $175.00 Per Pick Up
8 yard Trash $150.00 For Pick Up
8 Yard Demo NOT AVAILABLE.
10, 15, 20, 25 Yard Roll Off Containers
10 yard, 15 yard, 20 yard and 25 yard roll off containers

We offer a nice range of dumpster/container rentals to assist you with removing unsightly clutter from your home or provide temporary storage options for you while you move houses or apartments.
Rental Period is 7 Days – You need to call in your dumpster when you have completed its use.
Any rental over 7 Days is $10.00 Per Day.
Roll off container/dumpster rentals.
Accumulated Junk, Kids Moved Out ?  Outgrown their Toys?
All Our Rentals are 7 Days, do your clean out at your leisure.
Realtor Clean-Outs
Realtor Clean-outs
We do complete house clean outs from cellar to attic, yard and sheds right down to sweeping. Al's Specializes in Foreclosures, Trash Outs, Clean Outs and Sales. We serve many Realtors in Central MA.
Miscellaneous Cleanups
Appliance pickup
Furniture & Appliance Removal
We remove furniture and appliances either from your home or curbside.
Side Jobs
Too much for you to tackle alone?  We will come out ready to do the job and give you our most competitive quote and do all the work!
Recycling
Recycling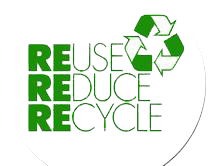 We Recycle 95% of All Salvageable Items.
---
Dropoffs Now Available!
Now you can drop off items at Al's Rubbish and Container Service, Inc!
Download the Drop Off Sheet (PDF)
| Item | Buried | Accessible |
| --- | --- | --- |
| AC Units / Appliances | $50 | $0 |
| Batteries | $25 | $0 |
| Mattresses/Box Springs | $100 | $75 |
| Propane Tanks | $40 | $30 |
| Railroad Ties Creosote Items | $200 | $200 |
| Tires (car) | $75 | $30 |
| Tires (Machine) | $250 | $250 |
| Tires (Truck) | $250 | $250 |
| TV/Monitors | $75 | $75 |
| White Goods | $50 | $0 |
Please call ahead at 508-865-4193
If you need help unloading, please call first to make sure someone is here to assist you.
---
Al's Rubbish Now Offers Weekly Rubbish Removal in the Towns of Sutton and Oxford.

Please note: We do NOT accept any amount of yard waste per dumpster; please CALL for yard waste pricing.
CALL 508-865-4193 For Our Rates
Online Payments
Let the Rubbish Removal experts help you with easy online payments for all our services.

Want to order your dumpster rental online or pay your weekly trash pickup invoice? Click below to head to our online ordering system.
Our Dumpster Rental Service Areas:
Auburn
508-865-4193
Blackstone
508-865-4193
Bolton
508-865-4193
Boylston
508-865-4193
Charlton
508-865-4193
Cherry Valley
508-865-4193
Douglas
508-865-4193
Dudley
508-865-4193
Grafton
508-865-4193
Hopedale
508-865-4193
Leicester
508-865-4193
Marlborough
508-865-4193
Mendon
508-865-4193
Milford
508-865-4193
Millbury
508-865-4193
North Grafton
508-865-4193
Northborough
508-865-4193
Northbridge
508-234-7377
Oxford
508-987-2960
Paxton
508-865-4193
Shrewsbury
508-752-3900
South Grafton
508-865-4193
Southbridge
508-865-4193
Spencer
508-865-4193
Sturbridge
508-865-4193
Sutton
508-865-4193
Thompson
508-865-4193
Upton
508-865-4193
Uxbridge
508-234-7377
Webster
508-865-4193
West Boylston
508-865-4193
Westborough
508-865-4193
Whitinsville
508-234-7377
Worcester
508-752-3900

---

For Additional Delivery Fee

West Boylston
508-865-4193