Spring is around the corner!
Published March 18, 2015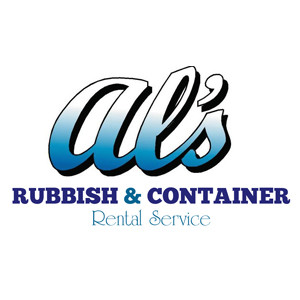 Spring 2015 is around the corner or so the calendar says.  Being in business for 20 years has taught me a few things most of it is common sense.  One is "Yes this much snow WILL MELT"   The question is will it melt slowly enough so the frozen ground is able to absorb it or  will a  60 degree day paired with a deluge or rain wash it away right into the path of garages, basements and cellars?
The best way to protect your home and valuables before all this snow melts is to make sure anything stored in your basement or garage is elevated off the floor, you can accomplish this with blocks and pieces of 2 x 4's.  Raising cardboard boxes filled with memorabilia, pictures or cherished family Holiday decorations will save you the agony of having to throw these away after they become water soaked and ruined. We hope that your basement, cellar or garage does not incur any water damage, but preparing for it is the best way to keep things dry and safe.   No one can predict the weather so it is better to plan ahead and play it safe.
In the unfortunate event that your basement, cellar or garage is flooded by the remaining snow.  Al's Rubbish and Container Service, Inc. can come and clean up the mess, we are fully licensed our men can come in and clean out what you want to go and take it away.  We can also supply dumpsters to you if you wish to do it yourself.  If the unfortunate does happen, keep in mind you want to clean up the water and the debris quickly before mold is able to form, which causes all kinds of structural and health problems for you and your family.
Give Al's Rubbish a Call 508-865-4193 we can help.
Dumpster Dimensions

10 Yard:  12' long x 8' wide x 3' high
15 Yard:  13' long x 8' wide x 4' high
20 Yard:  14' long x 8' wide x 6' high
25 Yard:  17' long x 8' wide x 6' high
Online Payments
Let the Rubbish Removal experts help you with easy online payments for all our services.

Want to order your dumpster rental online or pay your weekly trash pickup invoice? Click below to head to our online ordering system.
Our Dumpster Rental Service Areas:
Auburn
508-865-4193
Blackstone
508-865-4193
Bolton
508-865-4193
Boylston
508-865-4193
Charlton
508-865-4193
Cherry Valley
508-865-4193
Douglas
508-865-4193
Dudley
508-865-4193
Grafton
508-865-4193
Hopedale
508-865-4193
Leicester
508-865-4193
Marlborough
508-865-4193
Mendon
508-865-4193
Milford
508-865-4193
Millbury
508-865-4193
North Grafton
508-865-4193
Northborough
508-865-4193
Northbridge
508-234-7377
Oxford
508-987-2960
Paxton
508-865-4193
Shrewsbury
508-752-3900
South Grafton
508-865-4193
Southbridge
508-865-4193
Spencer
508-865-4193
Sturbridge
508-865-4193
Sutton
508-865-4193
Thompson
508-865-4193
Upton
508-865-4193
Uxbridge
508-234-7377
Webster
508-865-4193
West Boylston
508-865-4193
Westborough
508-865-4193
Whitinsville
508-234-7377
Worcester
508-752-3900

---

For Additional Delivery Fee

West Boylston
508-865-4193
Residential Weekly Rubbish Removal

Al's Rubbish now offers Weekly Rubbish Removal in the towns of Webster, Oxford, Sutton, and Millbury. We now accept ACH Payments for weekly pickups.
CALL 508-865-4193 For Our Rates.
Please note: We do NOT accept any amount of yard waste per dumpster; please CALL for yard waste pricing.